October 12th Community Garage Sale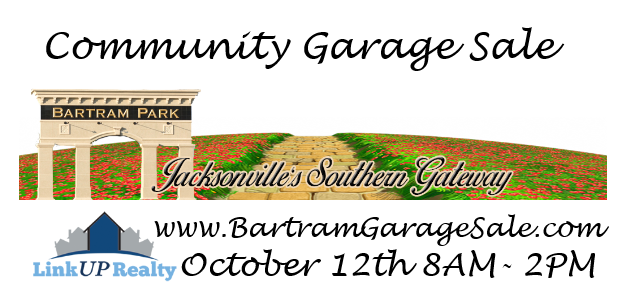 The Mike Linkenauger team and LinkUp Realty are excited to sponsor the Bartram Park community wide garage sale – Saturday October 12th  from 8AM to 2 PM. There will be food trucks along the way if you get hungry!
Visit the Facebook Page for the latest information about this event!
***We are asking ALL residents who would like to participate to please register below to be added to the map which will be distributed to all attendees. ***Personal information will NOT be shared on the map, only your address!