2018 End of December Newsletter

Bartram Park Community Newsletter – End of December 2018
Happy Holidays!
And Have A Happy New Year!

Join the Bartram Park Community Group  – ***We are asking ALL residents to join our Facebook discussion group right away to keep up to date and be part of the community if you haven't done so already. https://www.facebook.com/groups/bartrampark *** Much discussion has been taking place on the Bartram Park Community Facebook Discussion group. THANK YOU to our community for looking out for each other and informing your neighbors of news happening in our neighborhood. Let's keep it up! 
Wells Creek Community Interest List – Many residents have expressed an interest in learning more about Wells Creek, the large new community coming just around the corner to Phillips Highway near 9B. Pre-Construction pricing is expected to be released in late January. Please sign up for our interest list on www.WellsCreek.com to find out more info as it becomes available and to also save an additional 2%. This exclusive rebate / discount is ONLY for people who are on our interest list.
Gate Station Opening Soon- The gate station located at Durbin Park is expected to open January 2nd 2019!
Christmas Lights In Nocatee- Take a drive to Nocatee's Splash Park to celebrate 'Nocatee-A-Glow'! The Christmas light display is open to the public 7 days a week from 6-9PM! 
MANY New Things Coming To The Community – There are MANY new shops and restaurants coming to  our community! Construction on the new large scale development, the Pavilion at Durbin Park! Anchor stores will include Walmart (which is now open), Home Depot, Petco, Ross, Five Below, Dollar Tree, and a Basspro shop. A second phase is coming which will include a movie theater, three hotels, a ferris wheel and an 'event lawn' with a video wall. Other stores here will be Sprint, Lee Nails, Tropical Smoothie Cafe, Kahzu Sushi Burrito, Chick Fil A, Five Guys Burgers and Fries, Firehouse Subs, AT&T, Starbucks, Korial Cleaners, Great Clips, Salsas Mexican, Keke's Cafe, Care Spot, Baptist Heath, Smoothie King, Mattress Firm, Gate Station, Chase Bank, Verizon and more.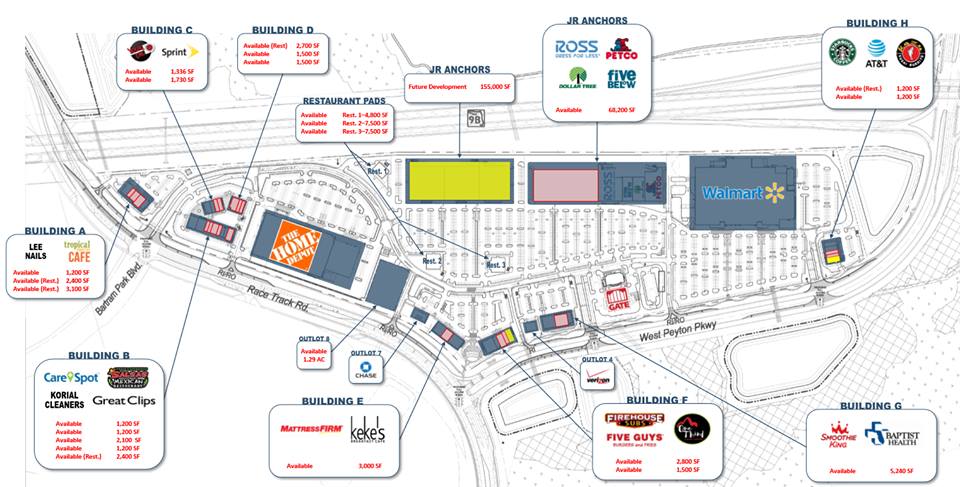 Construction Has Started! The land has been cleared and construction is underway for Bartram Market! At the corner of Racetrack and Bartram Park Blvd the large strip mall will include Publix, Dep Nail and Spa, L&L Cleaners, The UPS Store, China Wok, Fancy Sushi, and Forever Vets and Animal Hospital. A Wawa, Dunkin Donuts and Wendy's will be built as well.
Record High Sales Prices – Prices are skyrocketing lately in the community! Curious about what others are selling for? We have just added recently "SOLD" listings to www.BartramPark.com. This new page can be found as a drop down tab under "homes for sale", or click here. If anyone is thinking about selling or buying in ANY subdivision in Bartram Park, please contact Mike Linkenauger at (904)635-8822 right away to take advantage of the market. We have many buyers, we need sellers. My fees are less than 90% of the agents / brokers out there, and my marketing is more aggressive than 90% of them as well. Contact me today if you are interested in buying or selling.
***Also don't forget that buyers who use LinkUp Realty save 1% on any new home purchased in Bartram Park or ANY new home community. Call (904)635-8822 to discuss this exclusive promotion. You will unfortunately pay too much for your property if you don't use this program