2019 End Of June Newsletter

Bartram Park Community Newsletter – End of June 2019

Join the Bartram Park Swip Swap Group– We have created a Swip Swap Group for Bartram Park! We are asking RESIDENTS ONLY to join right away! You can also keep up with what is going on in the neighborhood by joining our Bartram Park Community Discussion Group on Facebook as well!
New Pages On BartramPark.com Website- Instead of posting monthly about the shops, moving forward we now  have specific pages dedicated to each shopping center on the www.BartramPark.com  website.  View our new page on the Bartram Park main website which includes an ongoing list of new shops open and coming soon. This new page also includes new images and announcements about the new Pavilion at Durbin Park, soon to be the largest shopping mall in Northeast Florida. Also, Bartram Market which is located on the corner of Racetrack Rd and Bartram Park Blvd is under construction! You can click here to learn what's coming! We now also have a master hub that links to each shopping center in Bartram Park with details. You can view that page here.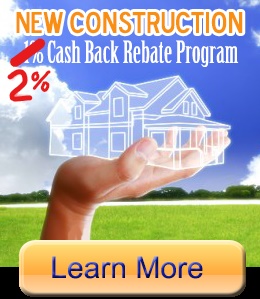 Bartram Park Community Meet Up- This Saturday June 22nd from 3-4:30 PM Brad Bennett will be hosting a community meet up at Legacy Ale Works! Come hang out and meet some of the neighbors. You can read more about the event here!
Hawthorn Food Truck Fridays- The first Friday of every month Hawthorn has food trucks and ALL are invited! Here is the schedule: July 5th – That One Place and Doughsserts, August 7th – Chinchilla's and Auntie Anne's! This is a great time to socialize and have fun with some neighbors while eating some delicious food. All are welcome, hope to you there!
Help Me Help The Homeless – Each week, myself – Mike Linkenauger, my family, and 20-30 dedicated volunteers invade downtown to love on our friends on the streets. We provide food and laundry services for 220-250 each and every week. Most of our stuff is donated but we still need upwards of $1,000 / month. Please give to help our ministry keep bringing hope to the lost and hopeless in Northeast Florida. For more info go to www.QuarterCrusade.com. Thanks for giving what you can! EVERY quarter counts!
Suspect Turned Himself In- On Saturday morning 2 women were tragically killed in a hit and run on Durbin Pavilion Parkway and U.S. Highway 1, near Bartram Springs Parkway. We are devastated to hear about this happening in our neighborhood but we have learned the suspect has turned himself in. You can read the story here.
Old Navy Rumored To Be Opening- There is a rumor that Old Navy has signed a lease in the Pavilion at Durbin Park. We will keep you updated once we know more.
Vio Med Spa Opening Soon- Opening in the Shoppes at Bartram later this month. Visit www.viomedspa.com
Five Below Now Open- Located at the Pavilion at Durbin Park!
New School Coming To Our Area?- We have been updated on the recent SAC meeting and the possibility of a new K-8 school in our area. Due to feed back from the online surveys it was brought to the school boards attention exactly how far our closest middle school is to Bartram Springs, and the projected growth rate of our surrounding areas, resulted in amending the previous proposal of a k-5 school and now proposed k-8. To read more click here
New Panera Under Construction- New construction underway for a new Panera Bread in between PDQ and Wells Fargo off of Old St. Augustine Rd.
AR Workshop Coming Soon-  AR Workshop is a boutique DIY studio that offers hands-on classes for creating custom home Decor from raw materials. Coming to Bartram Promenade in front of Bartram Springs opening late June. Learn more here.
Duck Donuts Coming Soon- Coming soon next to the Publix on Old St. Augustine Rd. Duck Donuts is a boutique donut shop that makes everything to order, showcasing unique flavors.
Thinking About Buying Or Selling A Home? – Curious about what other are selling for? Check out recently "SOLD" listings here. If anyone is thinking about selling or buying in ANY subdivision in Bartram Park, please contact Mike Linkenauger at (904)635-8822 right away to take advantage of the market and remember, by using LinkUp Realty you will save 2% on any new construction home purchase! Go here to see what we can do  to sell your property faster AND for top dollar.