Community Garage Sale News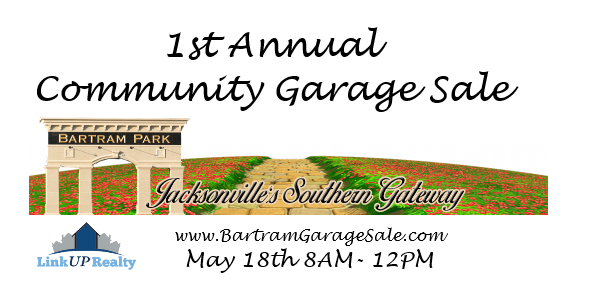 We are busy getting prepared for the largest garage sale of the year in Bartram Park! We're looking forward to the success of this event and are expecting a great turn out. Here are some things we want to reiterate:
***Please read this email in its entirety***
***In the next couple weeks after the event I will be personally contacting each person who participated to get feedback. I'm personally available if you have ANY questions at (904)635-8822
Copyright © 2019 LinkUp Realty, All rights reserved.
We are contacting you from a contact form you filled out at www.BartramPark.com, in order to be notified about news and activities inside the Bartram Park Community in Jacksonville, FL.Our mailing address is:

LinkUp Realty

13241 Bartram Park Blvd Unit 605

Jacksonville, FL 32258-5214

Want to change how you receive these emails?
You can update your preferences or unsubscribe from this list.