2019 End of December Newsletter

Bartram Park Community Newsletter – End of December 2019

Christmas Eve Service- Come be apart of the annual tradition- Christmas Eve Candlelight Communion Service. Join our friends at TheCity.church, as you light candles, read the Christmas story, and worship together at 5:00 p.m., on Christmas Eve. Click here to learn more.
Food Truck Fridays- Every Friday from 5-8 PM is Food Truck Friday in Bartram Springs!
December 20th- Cackylacky's, Mama's Fusion, Son of a Butcher, Le Petite Cheri
December 27th- What's the Catch, Jammas, Chubby Burrito, Not Your Daddy's Ribs, About Time Creamery
OneBlood Blood Drive- Come donate blood at the Walmart at Durbin Plaza on December 26th from 11 AM – 4 PM. Everyone who donates will get a $10 dollar Walmart! Click here to learn more about OneBlood.
Want FREE cookies?! – The Great American Cookie Company/ Marble Slab Creamery are giving away a dozen cookies for FREE Saturday 12/28 at 11:30 AM for their official opening! The first 50 customers that spend 10$ or more will walk away with a dozen cookies for free! For more info go here.
Salsa's Grand Opening Postponed- Salsa's has just reported that their grand opening has been postponed to January. You can read their post here. 
Publix Grand Opening- Publix is expected to have a grand opening date of January 20th 2020 in the newest shopping center  Bartram Market. To keep up to date with all the new shops opening up in the area check out our Shops and Businesses page on www.BartramPark.com.  
New Shops Have Been Announced- New shops in the Pavilion at Durbin Park have been announced! Keep up with all of the big announcements and what stores are to come to St. Johns County's largest town center by clicking here.
Update On Durbin Creek Crossing- Durbin Creek Crossing is moving forward with construction. Multiple tenants have been announced including Aldi, ABC Fine Wine & Spirits, Florida First Credit Union and Tire Kingdom. This will be near the intersection of Race Track Road and St. Johns Parkway. There will also be 400 multi-family homes at the southwest part of the intersection. The development will include townhouse and "multi-family garden style apartments," according to the county. Read more here.
Indoor Sports Facility Planned- More information has been announced about the 175,000-square-foot indoor sports facility which will be located right off of Race Track Road between I-95 and 9b. The hope is that this complex will give parents in the St. Johns County area another option to get their children active. Project Family is hoping to get all its permits approved by the end of this year so construction can start by 2020. Read more here.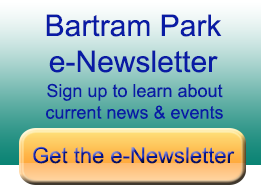 Click here to view all recently sold properties in Bartram Park
Thinking About Buying Or Selling A Home? – Curious about what other are selling for? Check out recently "SOLD" listings here. If anyone is thinking about selling or buying in ANY subdivision in Bartram Park, please contact Mike Linkenauger at (904)635-8822. ***Thinking about buying a new construction home? LinkUp Realty you will save 2% on any new construction home purchase! Check this program out, or you WILL pay too much for your new construction home.

Merry Christmas from The LinkUp Realty family