2019 End Of November Newsletter

Bartram Park Community Newsletter – End Of November 2019

Thinking about selling? We have buyers desperately looking for certain property types in Bartram Park. Click the link to see what homes in Bartram Park have recently sold for. Check this out to see what I do differently to sell properties quickly AND for top dollar! Reply to this email or call (904) 635-8822 for a free appraisal and sales expense sheet to see exactly what you will walk away with at closing.
Bartram Park Community Meet Up- Join your Bartram area neighbors for some good 'ole fellowship and fun at Legacy Ale Works on Thursday December 5th from 6-8 PM! Small talk will be had, adult beverages will be consumed, and new relationships will be birthed! Mexican can be ordered / served from Casa Maria next door as well! COME BE "SOCIAL" AND GET TO KNOW SOME FOLKS! Also- 1/2 off your first drink! See you there! * Click here to see the Facebook event page!
Winter Coat and Blanket Drive For The Homeless- Please help us to collect blankets and winter coats for homeless in Northeast Florida. We are looking for winter coat and blanket donations to keep our friends on the streets warm. You can stop by our office at ANY time at 13241 Bartram Park Blvd Suite 2005. Please help however you can and click here to learn more.
OneBlood Blood Drive- Come donate blood at the Walmart at Durbin Plaza on November 30th from 10 AM – 6 PM. Everyone who donates will get a $10 dollar Walmart! Click here to learn more about OneBlood
Panera Now Open- Now open in the Shoppes at Bartram Park off of Old St. Augustine Rd. is the new stand alone Panera Bread building.
New Shops Have Been Announced- New shops in the Pavilion at Durbin Park have been announced! Some of the new shops that have signed a lease are; Ulta Beauty, Sports Clips, Mellow Mushroom, Thrive IV Infusions, Hair Cuttery, Kazu Sushi Burrito, Peterbrooke Chocolatier, Salsas Mexican Restaurant, Starbucks (OPENING BEFORE THANKSGIVING), Bronchon Korean Fried Chicken, and Cinemark Movie Theater for phase two has begun construction.
Update On Durbin Creek Crossing- Durbin Creek Crossing is moving forward with construction. Multiple tenants have been announced including Aldi, ABC Fine Wine & Spirits, Florida First Credit Union and Tire Kingdom. This will be near the intersection of Race Track Road and St. Johns Parkway. There will also be 400 multi-family homes at the southwest part of the intersection. The development will include townhouse and "multi-family garden style apartments," according to the county. Read more here.
Pickleball In Bartram Springs- Recreational play at Bartram Springs several nights a week. It's easy to learn, great exercise, fun to play and addictive. To contact and sign up click here.
Learn CPR- November 17th and 24th there will be CPR classes located at The Carlyle at Bartram Park. To sign up or have private lessons call 904-451-3104 or contact Champion Swim School. Click here for more details.
Indoor Sports Facility Planned- More information has been announced about the 175,000-square-foot indoor sports facility which will be located right off of Race Track Road between I-95 and 9b. The hope is that this complex will give parents in the St. Johns County area another option to get their children active. Project Family is hoping to get all its permits approved by the end of this year so construction can start by 2020. Read more here.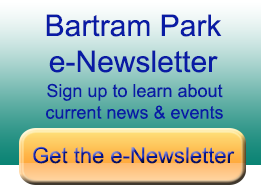 Click here to view all recently sold properties in Bartram Park
Thinking About Buying Or Selling A Home? – Curious about what other are selling for? Check out recently "SOLD" listings here. If anyone is thinking about selling or buying in ANY subdivision in Bartram Park, please contact Mike Linkenauger at (904)635-8822. ***Thinking about buying a new construction home? LinkUp Realty you will save 2% on any new construction home purchase! Check this program out, or you WILL pay too much for your new construction home.