Bartram Park Community Newsletter – January 2020
Bartram Park Community Garage Sale – We are pleased to announce the next Bartram Park Community garage sale! This time we are hoping to have ALL 15 communities participating. There will be food trucks and free giveaways at LinkUp Realty in Bartram Office Park. To learn more about this event please visit the Facebook Event Page. Participating residents please click here to register.
New Construction Communities in the area – There are a couple new construction townhouse communities that JUST opened for sales recently in the area – Flagler Cove and Flagler Point. Both are located behind Baptist South Hospital and feature townhouses with 1 car garages starting in the low $200's. LinkUp Realty offers a 2% cash back rebate for ANY new construction home in ANY neighborhood. Click here to learn more. If you are thinking about purchasing ANY property in Northeast Florida, rates are at all time lows and there are some unbeleivable programs out there right now for first time buyers, including 100% financing convention loans! Contact us at (904)635-8822 to discuss purchasing a property or visit www.BartramPark.com to view area properties.

Cinemark Movie Theaters Grand Opening- The Cinemark movie theater is set to have it's Grand Opening on February 14th 2020. Click this link to see what more is to come for the Pavilion at Durbin Park!
Publix Grand Opening- Publix is expected to have a grand opening date of February 20th 2020 in the newest shopping center  Bartram Market. To keep up to date with all the new shops opening up in the area check out our Shops and Businesses page on www.BartramPark.com.  
Bartram Springs Food Truck Fridays- All are welcomed from 5-8 PM every Friday!
January 10th- Fusion, Muzzi's. Honey's Roasted Corn, and Chubby Burrito
January 17th- Sweet Burrito, Jammas, Latin Soul Grill, What's The Catch, and Back To The Grind.
Wendy's Now Hiring- The Wendy's at Bartram Market is now hiring employees and is expected to open in February of 2020. 
Kazu Sushi Opening Soon- Kazu Sushi Burrito and Japanese Restaurant is set to open at the Pavilion in Durbin Park in March of 2020. To see a running list of whats to come click here. 
Thinking about selling? My listings in Bartram Park spent an average of only 16 days on the market last year! Contact Mike Linkenauger with LinkUp Realty at (904)635-8822 for a FREE appraisal and marketing plan to show how I can sell your home faster and for top dollar. GO HERE for more info about some of the marketing and services me and my team offer.
New Shops Have Been Announced- New shops in the Pavilion at Durbin Park have been announced! Keep up with all of the big announcements and what stores are to come to St. Johns County's largest town center by clicking here.
Update On Durbin Creek Crossing- Durbin Creek Crossing is moving forward with construction. Multiple tenants have been announced including Aldi, ABC Fine Wine & Spirits, Florida First Credit Union and Tire Kingdom. This will be near the intersection of Race Track Road and St. Johns Parkway. There will also be 400 multi-family homes at the southwest part of the intersection. The development will include townhouse and "multi-family garden style apartments," according to the county. Read more here.
Indoor Sports Facility Planned- More information has been announced about the 175,000-square-foot indoor sports facility which will be located right off of Race Track Road between I-95 and 9b. The hope is that this complex will give parents in the St. Johns County area another option to get their children active. Project Family is hoping to get all its permits approved by the end of this year so construction can start by 2020. Read more here.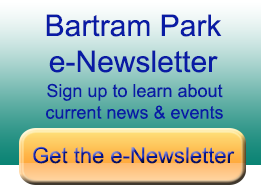 Click here to view all recently sold properties in Bartram Park
Thinking About Buying Or Selling A Home? – Curious about what other are selling for? Check out recently "SOLD" listings here. If anyone is thinking about selling or buying in ANY subdivision in Bartram Park, please contact Mike Linkenauger at (904)635-8822. ***Thinking about buying a new construction home? LinkUp Realty you will save 2% on any new construction home purchase! Check this program out, or you WILL pay too much for your new construction home.