2020 Mid February Newsletter

Bartram Park Community Newsletter – Mid February 2020
*Sign up to get the Bartram Park E- Newsletter by filling out the pop up form on this page!*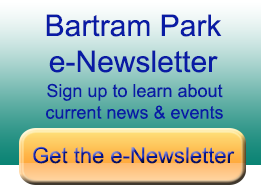 Thinking about selling? FREE APPRAISAL! My listings in Bartram Park spent an average of only 16 days on the market last year!  GO HERE for more info about how the Mike Linkenauger Team can sell your home faster and for top dollar. FREE APPRAISAL – Just reply to this email OR text (904)635-8822 to find out what your home is worth! Just curious about what other are selling for? Check out recently "SOLD" listings in Bartram Park here.
GRAND OPENINGS
Cinemark Movie Theaters Grand Opening- The Cinemark movie theater is set to have it's Grand Opening TODAY, February 14th 2020.
Publix Grand Opening- Publix is expected to have a grand opening date of February 20th 2020 in the newest shopping center Bartram Market. To keep up to date with all the new shops opening up in the area check out our Shops and Businesses page on www.BartramPark.com.
Wendy's Opening – The Wendy's at Bartram Market is now hiring employees and is expected to open February 17th, 2020.
Kazu Sushi Burrito – 

Kazu Sushi Burrito is expected to open at the Pavilion in Durbin Park in March of 2020 next door to Starbucks.




Duck Donuts- 

Duck donuts is expected to open soon in the Shoppes of Bartram Park. Possibly end of February or beginning of March of 2020.
Bartram Springs Elementary School Tours- February 20th at 9 AM. Call the main office to RSVP at (904) 260-5860.
Legacy Ale Works 1 Year Anniversary- The event will take place on February 15th from 11 AM- 11 PM. They'll have special beer releases all day and live music from 3 – 11 PM. To read more about the event click here.
Annual Bartram Springs Family 5k And Kids Triathlon– March 14th at 9 AM in Bartram Springs is the annual family 5k run! To sign up and learn more details click here.
Movie On The Lawn- Come watch the movie Tangled on the lawn in Bartram Springs on Friday February 21st from dusk until 9 PM. 
New Shops Have Been Announced- New shops in the Pavilion at Durbin Park have been announced! Island Wing Company is rumored to be coming to Bartram Market. Keep up with all of the big announcements and what stores are to come to St. Johns County's largest town center by clicking here.
Update On Durbin Creek Crossing- Durbin Creek Crossing is moving forward with construction. Multiple tenants have been announced including Aldi, ABC Fine Wine & Spirits, Florida First Credit Union and Tire Kingdom. This will be near the intersection of Race Track Road and St. Johns Parkway. There will also be 400 multi-family homes at the southwest part of the intersection. The development will include townhouse and "multi-family garden style apartments," according to the county. Read more here.
Indoor Sports Facility Planned- More information has been announced about the 175,000-square-foot indoor sports facility which will be located right off of Race Track Road between I-95 and 9b. The hope is that this complex will give parents in the St. Johns County area another option to get their children active. Project Family is hoping to get all its permits approved by the end of this year so construction can start by 2020. Read more here.
Click here to view all recently sold properties in Bartram Park
SAVE AN EXTRA 2% ON ANY NEW CONSTRUCTION HOME –   ***Thinking about buying a new construction home? Use Mike Linkenauger with LinkUp Realty as your agent and you will save 2% on any new construction home purchase! Check this program out, or you WILL pay too much for your new construction home. If anyone is thinking about selling or buying in the area, or has ANY questions, contact Mike Linkenauger at (904)635-8822.