Bartram Park Community Newsletter
Bartram Park Car Show and Community Festival
– The Annual Bartram Park Car Show and Community Festival is just around the corner – Saturday November 4th from 11:00-5:00PM. There will be a car show with prizes, music, food, vendors, games and MORE! This event benefiting Toys for Tots will be held in the Bartram Office Condos on Bartram Park Blvd. All toys donated and funds raised will benefit Toys for Tots. 
Click here for the full flyer
. Also, come drop in our "open house" at LinkUp Realty in suite #605 during the event and say "Hi"!
Bartram Park Preserve Community Garage Sale –
Bartram Park Preserve is having a community yard sale on Saturday October 21st from 9:00-1:00. There are over 20 families participating so far!
MANY New Shops & Restaurants Coming
– There are several new shops that have been announced as coming to the area soon.  Construction on the new large scale development at the intersection of Racetrack Rd and Bartram Park Blvd is well underway, with major outlets including Walmart, Bass Pro Shop, Home Depot, Chik-Fil-A and a
Junior's Seafood Restaurant & Grill already signed up
. Pet Paradise will soon start construction on a $3.2 million building in the Bartram Park area, according to a recently filed building permit. The two-story 14,6
75-square-foot facility will be built by Jacksonville-based Sauer Inc. at 14076 Walden Springs Way at the corner of Philips Highway and Nocatee Parkway. The building will be built on two acres.
In addition, more shops are planned to open on the other end of the community. Dairy Queen also is headed to the Bartram Park area. Construction is also well under way at 13966 Village Lake Circle in Bartram Village. It will occupy a 3,290-square-foot building that would be developed on almost 1.7 acres Behind Dunkin Donuts. Also,
First Watch Daytime Cafe is nearly completed as a stand alone in front of Tijuana Flats and will open any time now.
La Nopalera is going into the old Daruma restaurant.  Mod Pizza is also coming soon to Bartram Village as well.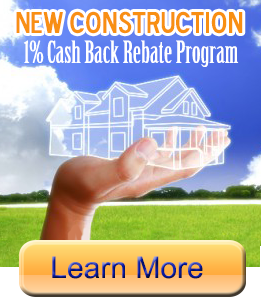 Join the Bartram Park Community Discussion Group  – https://www.facebook.com/groups/bartrampark  ***We are asking ALL residents to join our Facebook discussion group right away to keep up to date and be part of the community if you haven't done so already.
Real Estate Market Update – The market is very hot right now for town homes, and most are selling within a week if they are priced correctly. If anyone is thinking about selling in ANY subdivision in Bartram Park, we have buyers. We need listings. PLEASE contact Mike Linkenauger at (904)635-8822 right away to take advantage of the market. You may be surprised how much your property has increased in value recently, and we can also save you a good bit in listing fees as well!
***Also don't forget that buyers who use LinkUp Realty save 1% on any new home purchased in Bartram Park. Call (904)635-8822 to discuss this exclusive promotion. You will unfortunately pay too much for your property if you don't use this program