2019 Mid August Newsletter

Bartram Park Community Newsletter – Mid August 2019

Thinking About Buying Or Selling A Home? – Curious about what other are selling for? Check out recently "SOLD" listings here on www.BartramPark.com. If anyone is thinking about selling or buying in ANY subdivision in Bartram Park, please contact Mike Linkenauger at (904)635-8822 right away to take advantage of the market and remember, by using LinkUp Realty you will save 2% on any new construction home purchase! Go here to see what we can do  to sell your property faster AND for top dollar.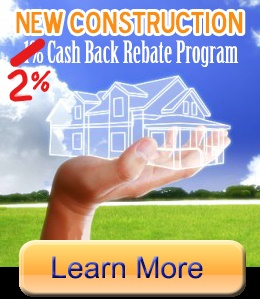 La Nopalera Neighborhood Meet Up TONIGHT- Meet the neighbors! Come join us tonight at 6PM at the La Nopalera in Bartram Park for some good food, drinks and fellowship! Follow this link for more details. This is open to anyone and everyone in the Bartram Park area. Join us as we get together and get to know each other and just hang out. DON'T BE SHY! We will make sure you feel right at home!
Bartram Park Community Garage Sale On October 12th- LinkUp Realty is hosting another Bartram Park community garage sale on Saturday October 12th from 8AM-2PM. There will be food trucks along the way if you work up an appetite! If you want to be listed on the Community Map, please sign up by visiting www.BartramGarageSale.com. To keep up with the latest news about this event visit the Facebook page!
Indoor Sports Facility Planned- More information has been announced about the 175,000-square-foot indoor sports facility which will be located right off of Race Track Road between I-95 and 9b. The hope is that this complex will give parents in the St. Johns County area another option to get their children active. Project Family is hoping to get all its permits approved by the end of this year so construction can start by 2020. Read more here.
Bartram Springs Elementary Schedule- August 29th at 6pm Kindergarten, CSS, 2nd, & 4th grade will be having their open house. September 5th at 6pm- 1st, 3rd, & 5th grade will be having their open house. Wednesday August 28th is an early release day. Elementary Schools release at 1:15. September 2nd there is No School!
Celebrating Woodstock at Legacy Ale Works- This Saturday August 17th at Legacy Ale Works. Bring your lawn chairs and tye dye, the live music starts at 4PM! There will be food available for purchase and craft vendors! Click here for more info. Peace, love and hops!
B.E.A.S.T Performance Specials- B.E.A.S.T. PERFORMANCE in Bartram Park Office Condos is offering a 55% discount off your first month of Unlimited Bootcamp and Boxing Burn Classes ($54 value), this means you only pay $45 for a full month of unlimited classes. If a more personalized approach is your speed the 6 (1 on 1) training sessions for $69 promo would be the best option (54% Discount saving you $81). You can take advance of these offers by either emailing B.E.A.S.T. PERFORMANCE at jaxbeastperformance@gmail.com or following this link.
Join the Bartram Park Swip Swap Group– We have created a Swip Swap Group for Bartram Park! We are asking RESIDENTS ONLY to join right away! You can also keep up with what is going on in the neighborhood by joining our Bartram Park Community Discussion Group on Facebook as well!
New Pages On BartramPark.com Website- View our new pages on the Bartram Park main website which includes an ongoing list of new shops open and coming soon. This new page also includes new images and announcements about the new Pavilion at Durbin Park, soon to be the largest shopping mall in Northeast Florida. 
---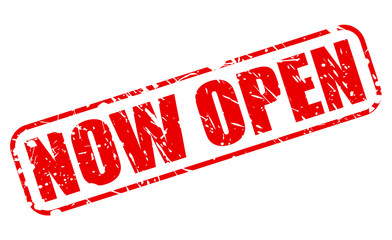 Pavilion at Durbin Park
Sprint
Keke's Breakfast Cafe
Smoothie King
Mattress Firm
Tropical Smoothie 
Care Spot
Firehouse Subs
Dollar Tree
Your Pie
Hand and Stone Spa
Heartland Dental
Korial Cleaners
Verizon
Baptist Primary Care
Jana Steakhouse
T Mobile

---

Pavilion at Durbin Park
Nail Spa
Ross
Burlington *Now Hiring*
PetCo
Thrive Affordable Vet Care
Shoppes at Bartram Park
Duck Donuts
Panera Bread
Vystar Credit Union 
---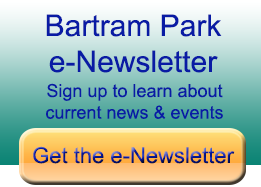 Click here to view all recently sold properties in Bartram Park
Help Me Help The Homeless – Each week, myself – Mike Linkenauger, my family, and 20-30 dedicated volunteers invade downtown to love on our friends on the streets. We provide food and laundry services for 220-250 each and every week. Most of our stuff is donated but we still need upwards of $1,000 / month. Please give to help our ministry keep bringing hope to the lost and hopeless in Northeast Florida. For more info go to www.QuarterCrusade.com. Thanks for giving what you can! EVERY quarter counts! ***We are a 501c-3 non profit, which means all donations are tax exempt!