February 2018 Bartram Park Community Newsletter

Bartram Park Community Newsletter
Food Truck Fridays in Hawthorn – The first Friday of every month is Food Truck Friday in Hawthorn community. Anyone is welcome, the gates will be open. Food trucks will vary each month. 1st Friday from 5:30-7:30.
Management Companies added to website – We have recently added ALL management company contact info for each subdivision in Bartram Park to the www.BartramPark.com website. Some homeowners associations have added their presidents contact email as well. This information can be found on each individual subdivision page, or also all together here – bartrampark.com/neighborhood-homeowners-associations-and-management-companies
Bartram Springs Elementary Sweetheart Dance
– Friday February 9th –
Join us for a night of fun celebrating the cherished bond between parents and children. Come out and enjoying the music, dancing, pictures, refreshments, and more! Tickets are limited and required for each person. All youth MUST be accompanied by an adult. Go here for complete information.
MANY New Shops & Restaurants Coming – There are MANY new shops that have been announced as coming to the area soon. Construction on the new large scale development, the Pavilion at Durbin Park, at the intersection of Racetrack Rd and Bartram Park Blvd is well underway. Anchor stores include – Walmart, Home Depot, Petco, Ross, Five Below, Dollar Tree, and a Basspro shop (2nd phase). Other stores here will include Sprint, Lee Nails, Tropical Smoothie Cafe, Kahzu Sushi Burrito, Five Guys Burgers and Fries, Firehouse Subs, AT&T, Starbucks, Korial Cleaners, Great Clips, Salsas Mexican, Keke's Cafe, Salsas Mexican Restaurant, Care Spot, Baptist Heath, Smoothie King, Mattress Firm, Gate Station, Chase Bank, Verizon and more. GO HERE TO VIEW A RUNNING LIST OF SHOPS COMING TO DURBIN – . Click to view a larger image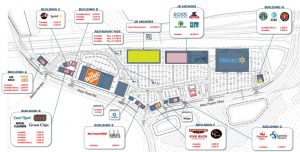 On the other side of Racetrack Rd, The plans were just released for the new large strip mall on Bartram Park Blvd right at the corner of Racetrack. Rumor has it, that the 43,000 SqFt grocery store will be another Publix. Plans were also announced for another gas station at this location as well, rumored to be another Gate Station.
Pet Paradise will soon start construction on a $3.2 million building in the Bartram Park area, according to a recently filed building permit. The two-story 14,6
75-square-foot facility will be built by Jacksonville-based Sauer Inc. at 14076 Walden Springs Way at the corner of Philips Highway and Nocatee Parkway. The building will be built on two acres.
La Nopalera is going into the old Daruma restaurant. Mod Pizza is also coming soon to Bartram Village as well.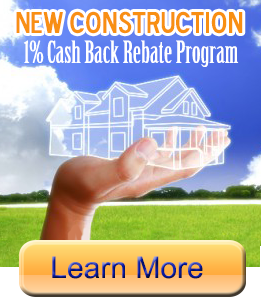 FREE Fitness Classes / Personal Training Classes – GRAND OPENING THIS SATURDAY! – B.E.A.S.T. PERFORMANCE is having their Grand opening THIS Saturday Feb 10th with FREE classes all day!! Bootcamp, zumba, yoga, country line dancing, self Defense, Strong Curves. First 3 Personal Training sessions FREE. Offers expire Feb 11th, so don't miss out!

Real Estate Market Update – Prices are skyrocketing lately in the community! Curious about what they are selling for? We have just added recently "SOLD" listings to www.BartramPark.com. This new page can be found as a drop down tab under "homes for sale", or click here. If anyone is thinking about selling in ANY subdivision in Bartram Park, we have buyers. We need listings. PLEASE contact Mike Linkenauger at (904)635-8822 right away to take advantage of the market. My fees are less than 90% of the agents / brokers out there, and my marketing is more aggressive than 90% of them as well.
Join the Bartram Park Community Discussion Group – https://www.facebook.com/groups/bartrampark ***We are asking ALL residents to join our Facebook discussion group right away to keep up to date and be part of the community if you haven't done so already.
***Also don't forget that buyers who use LinkUp Realty save 1% on ANY new home purchased in Bartram Park. Call (904)635-8822 to discuss this exclusive promotion. You will unfortunately pay too much for your property if you don't use this program
Keep me in mind for ALL of your Real Estate needs,
and visit www.BartramPark.com for all about the Bartram Park Community.