Bartram Park Community Newsletter – October 2019

Bartram Park Community Garage Sale THIS Saturday October 12th
LAST CHANCE TO SIGN UP!  
***PARTICIPATING RESIDENTS / VENDORS***
1.) We are asking ALL residents who would like to participate and sell items to PLEASE REGISTER BY CLICKING HERE to be added to the map which will be distributed to all attendees. ***Personal information will NOT be shared on the map, only your address!
2.) Yard signs and maps of participating homes and food trucks are available on a table outside LinkUp Realty at 13241 Bartram Park Blvd Thursday Oct 10th and Friday the 11th. Just stop by and help yourself! Please take some maps to distribute to visitors, ESPECIALLY if you are on the North or South end of Bartram Park Blvd.
3.) This garage sale is open for and approved for ALL neighborhoods inside Bartram Park, located along Bartram Park Blvd, EXCEPT Twinleaf, Arrowood and the apartment complexes! All gates to get inside should be open during the event.
***VISITORS***
FREE FREE FREE!!! Make sure to stop by the entrance to Bartram Office Condos / LinkUp Realty at 13241 Bartram Park Blvd on the day of the event FIRST from 7:00-12:00 to get FREE breakfast sandwiches, donuts and coffee, TONS of gift card giveaways to local businesses, and also a map of participating neighborhoods, homes and food trucks! We will also be holding a MASSIVE bake sale to raise money to help impact the homeless population. Go to www.QuarterCrusade.com for more about our ministry. Remember, come to 13241 Bartram Park Blvd FIRST!
Thinking about selling?  Go here to see what I do differently
to sell properties faster AND for top dollar.
8th Annual Bartram Park Fall Festival and Car Show- Mark the calendars. This years Bartram Fall Festival and Car Show is coming up on November 2 from 10-2. We will have food trucks, vendors, music, games for the kids, a raffle with prizes and a car show. There is a $25 entry fee for the car show. Trophies will be awarded for the top 10 cars voted on by the crowd. All proceeds benefit Dreams Come True. For information please call 904-551-9283 or email bartramcarshow@yahoo.com
New Neighborhood Coming To Our Area- A new development is coming near the intersection of Race Track Road and St. Johns Parkway. St. Johns County commissioners unanimously approved a rezoning to allow Durbin Creek Crossing, a mixed-use development of up to 250,000 square feet of retail and office space and 400 multi-family homes at the southwest part of the intersection. The development will include townhouse and "multi-family garden style apartments," according to the county. Read more here.
Indoor Sports Facility Planned- More information has been announced about the 175,000-square-foot indoor sports facility which will be located right off of Race Track Road between I-95 and 9b. The hope is that this complex will give parents in the St. Johns County area another option to get their children active. Project Family is hoping to get all its permits approved by the end of this year so construction can start by 2020. Read more here.
Join the Bartram Park Swip Swap Group– We have created a Swip Swap Group for Bartram Park on Facebook! We are asking RESIDENTS ONLY to join right away! You can also keep up with what is going on in the neighborhood by joining our Bartram Park Community Discussion Group on Facebook as well!
Updated Page On BartramPark.com Website- Updated information on what stores are to be added to Bartram Market! Click here to view.  View our page on the Bartram Park main website which includes an ongoing list of new shops open and coming soon. This new page also includes new images and announcements about the new Pavilion at Durbin Park, soon to be the largest shopping mall in Northeast Florida. 
---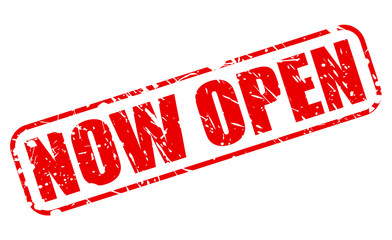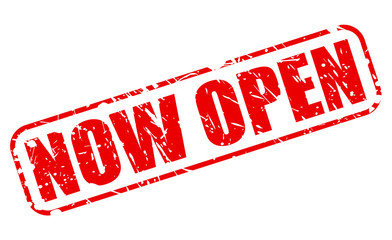 Pavilion at Durbin Park
Sprint
Keke's Breakfast Cafe
Smoothie King
Mattress Firm
Tropical Smoothie 
Care Spot
Firehouse Subs
Dollar Tree
Your Pie
Hand and Stone Spa
Heartland Dental
Korial Cleaners
Verizon
T Mobile
Baptist Primary Care
Jana Steakhouse
Burlington
PetCo
Thrive Affordable Vet Care
---


Shoppes at Bartram Park
Duck Donuts
Panera Bread (new stand alone building)
Vystar Credit Union 
---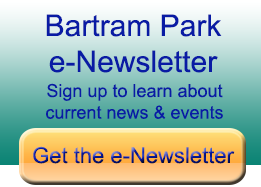 Click here to view all recently sold properties in Bartram Park
Help Us Help The Homeless- Partner with our ministry, Hot Dogs for Hope, that provides food, laundry and HOPE to over 250 homeless in downtown Jacksonville each week. Visit www.QuarterCrusade.com.
Thinking About Buying Or Selling A Home? – Curious about what other are selling for? Check out recently "SOLD" listings here. If anyone is thinking about selling or buying in ANY subdivision in Bartram Park, please contact Mike Linkenauger at (904)635-8822. ***Thinking about buying a new construction home? LinkUp Realty you will save 2% on any new construction home purchase! Check this program out, or you WILL pay too much for your new construction home.